34th Annual Forum on Workplace Inclusion – Solving for X: Tackling Inequities in a World of Unknowns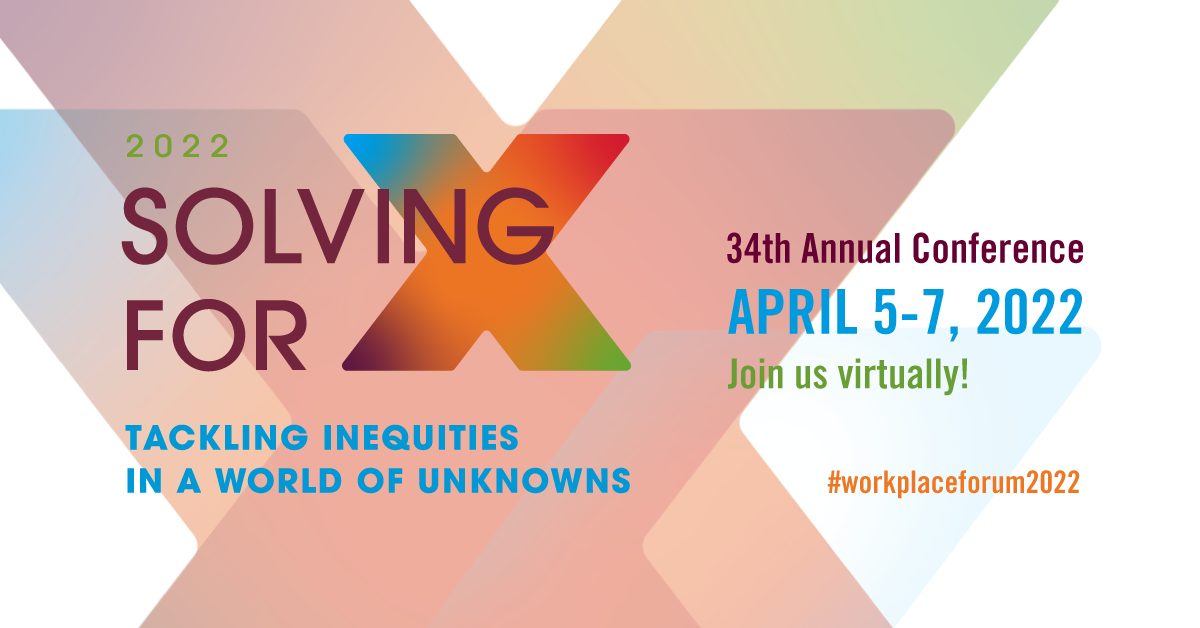 Addressing complex challenges can be daunting, especially when the foundations of our structures are shifting. As we look to a future of continuous and unforeseeable change, what must we do to tackle systemic inequities deeply embedded in our everyday environments and unharness inclusive, equitable, and sustainable ways of working?
Join us for our 34th annual Forum on Workplace Inclusion conference – Solving for X: Tackling Inequities in a World of Unknowns
When: April 5-7, 2021
Where: Online/Virtual Conference
Visit our conference website for discounted Augsburg faculty, staff, and student pricing.
About The Forum's Annual Conference
Our flagship event, the annual conference, is our premier learning opportunity at the cutting-edge of the diversity, equity, and inclusion (DEI) landscape.
A program of Augsburg University in Minneapolis, Minnesota, The Forum designs and convenes programming for professionals seeking strategies, resources, and stretch opportunities for personal, professional, and organizational development. Over the past 33 years, our flagship conference has grown to become the largest and one of the most highly-valued workplace DEI learning experiences in the United States, bringing cross-sector leaders together to share practices, exchange ideas, and engage in experiential learning.
If you need any disability-related accommodation to fully participate in this event, please contact University Events at events@augsburg.edu. Please allow for sufficient time to arrange the accommodation.